Grapple Happy
Feel good on the mats. Look good off the mats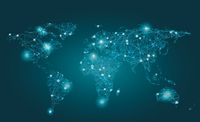 We Ship Worldwide!
No matter where you are we have you covered.
We Have Bulk Discounts
Ordering more than one? Contact us at hello@GrappleHappy.com to inquire about volume pricing.
Getting your hair yanked on, kneeled on, and pulled out isn't our idea of a good time.
Contain your mane in our fun hats that make rolling more enjoyable for you and your partners. 
Your hair will thank you!
What Our Customers Think
I was seriously considering shaving my head until I wore the Happy Hair Hat. Not anymore! I love my hat!

Samantha
This is perfect! My girlfriend isn't bitching about her hair anymore

Jeremy
I actually like rolling now! I hated how my hair was always getting pulled and ending up all over the mats. I take off my hat and my hair looks great. 

Ella
I used to spend $100s on face creams and serums. Now I just use this and my face is better than ever.

Karen
My face hasn't looked or felt this good since I was in my 30's- I just turned 55. I love this face oil.

Laura